Displays

 present your product in the store, where purchasing decisions are made. Whether it is as a CHEP quarter display, a floor display that holds goods or as a counter display, your product takes centre stage and successfully communicates with your target group.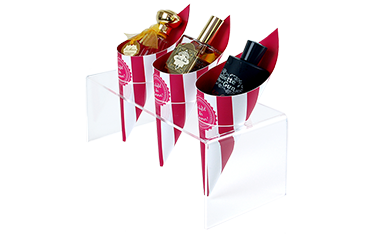 Our goods displays bring products to the end customer. Safe while being transported, attention-grabbing in store. All formats and print-runs are cost-efficient to produce in digital and offset printing. Always creative and optimised to suit your product.
COUNTER DISPLAYS AND DISPENSERS
Counter displays and dispensers showcase your products and information at points of sale, in counter areas in retailers, in pharmacies and many other selling areas, increasing the impact of your promotional message.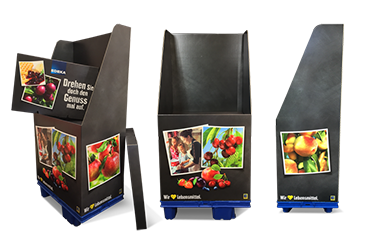 With displays on CHEP quarter pallets you have the ideal solution to introduce goods quickly, securely and cost-effectively into stores. Accepted by all large retailers in the food and pharmaceuticals market, CHEP displays are the first choice for all brand-name companies. We provide CHEP quarter displays in all shapes and sizes.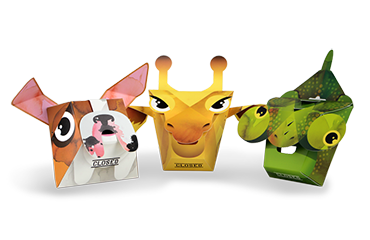 We produce decorative displays for

window displays, elliptical columns, points of sale

 and all sorts of other uses in retail environments. Shelf decoration is also included among our display products to increase shoppers' awareness of products on shelves.
Jewelry and watch displays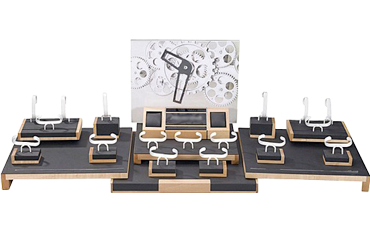 Jewelry and watch displays belong to the top class in display construction. High-quality materials have to be designed and implemented in a noble design for a long durability. Many years of experience and an understanding of the luxury industry are essential here.
Further informations>